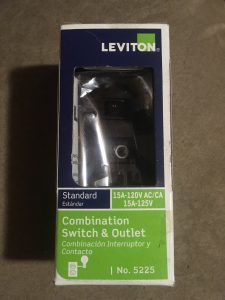 The Leviton Combination Switch & Outlet is an excellent product for those who are looking to maximize their workspaces. For those familiar with electricity, it is easy to install and customize to fit your exact needs. Many of us are working in garages or old barns that have limited wiring options, and the addition of a combination switch and outlet can make it more convenient for us to work on our projects.
The combination includes a toggle switch and a three-pronged outlet. The key feature of this product is that the switch and outlet can be wired a number of ways. They can be wired to work together so the switch controls power to the outlet or separately so the outlet remains hot even when the switch is off. It fits most standard wall boxes and under regular outlet wall plates, so replacing current outlets is made even simpler.
In the video above, Handyman Shane points out that he installs this switch and outlet in every furnace he installs so he is able to plug in tools or fans while separately controlling the light in his work area. It is also handy for controlling power to an extension cord when not in use.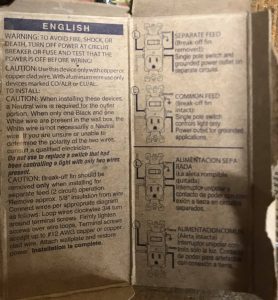 Installation is easy for those familiar with wiring. This switch is wired just like any other outlet, with the unique inclusion of an option to have it work as a separate feed. The combo includes a break-off fin that disconnects the switch from the outlet. If you are unfamiliar or uncomfortable with working with electricity, then it may be a good idea to call in a professional. 
Leviton combination switch and outlets are relatively inexpensive and are excellent inclusions for any workspace. Check out the deals from Keith Specialty today! Our knowledgable employees are on hand to answer any of your questions.
More ideas for space-saving workshops (Family Handyman)