Keith Specialty Store is a small, family-owned company. We believe in product value and great personal service for both our walk-in customers and our continent-wide internet customers as well. Our motto is "Your small hometown-attitude store" and it is more than a motto. It is the way we do business every day with both our local customers and our customers around the world.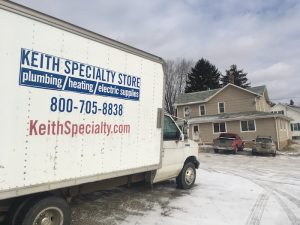 Keith Specialty Store was established at its present location in 1954 by M.H. Keith. We have served Marion Center (Indiana County) and the surrounding Pennsylvania areas with plumbing, heating, well and electrical supplies since our inception.
M.H. Keith was a school teacher and farmer. On evenings and Saturdays, he did plumbing and heating jobs. Any left over parts were put in a burlap sack on the floor. Soon, neighbors began to stop by for supplies. The business grew from there. In the early years, no one worked in the store. Customers knocked on our house door and one of the family members would help them get their parts. Now, we have 6 buildings for warehouses and offices, but our counter is still in the same room where it all started with a sack on the floor.
Today, our key employees: Mike, Jim, Diane, Brenda and the current president of the company, Dave Keith, have knowledge from over 120 years combined experience in the heating, air conditioning, plumbing, water systems, electrical and construction trades. Our friendly, dedicated employees want to help you and never attempt to oversell to you.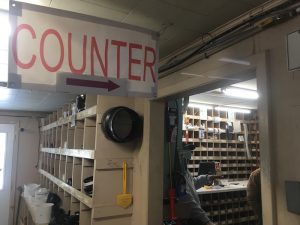 You don't have to buy more than you really need. You do not have to buy bulk quantities if you need just a bit. We will cut most pipe, tubing and wire to the length you need. If you do have a large order, we are happy to quote volume discounts when possible.
We launched our website in 2001 not really knowing what to expect. Now we ship products every day across the United States and Canada, and have shipped to many other countries as well. We have over 9000 items in our catalog of about 5000 pages. Finding the product you need may appear to be a daunting task but there are ways to speed your search. The search box is on every page and you can enter your part number or the description. You can also start on our home page, look through our catalog index and find the general category for the item you need.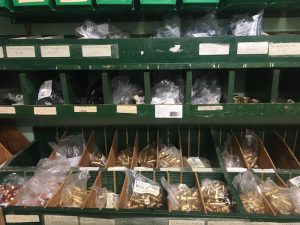 If you hang around our store for long you will hear a lot of joking and laughter. We know many customers by name and are serving third generations of customers. Most people come to the counter, describe their problem or project and we figure out the best way, not the most expensive way, to help them. We pick the parts and show them how to use them. Our customers appreciate the hands-on help and knowledge we are happy to share. Contractors like the wide variety of merchandise in stock, especially furnace parts and controls. Most businesses only keep parts for the brand of equipment they sell, whereas we have parts for AirEase, American Standard, Armstrong, Burnham, Ducane, Miller, Nordyne, Reznor, Rheem, Ruud, Trane, Weatherking and others.
We have built a mutual trust with our customers and are humbled by the level of trust our customers have for us. We are determined to bring the same level of trust and service to our internet customers as we have done so long for our local folks.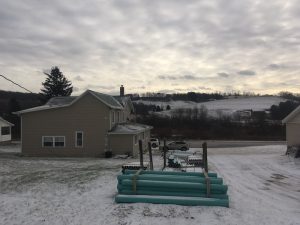 Although we are well-established selling from a brick and mortar store for over 60 years, and have been doing e-commerce for over 16 years, we still welcome your comments and your suggestions so we can improve our website and our service to you.
We are proud of our small, hometown-friendly attitude and strive to provide personal service to others outside our local area. Please make Keith Specialty Store your choice for plumbing, heating, air conditioning, well and electrical supplies.
Find More