Winter is here and the fluctuations of temperature and precipitation have arrived to make everything a little more complicated. Here are 9 tips for keeping your energy bills down, preventing costly maintenance and preparing for the worst. Let us know your tips in the comments!
#1: Make a plan for secondary heating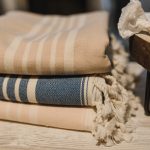 Start with the basics – keep extra blankets around. Pack a "cold kit" for your car with a blanket, gloves and hats in the chance you get stuck in a snow drift. In case your furnace breaks down or you are looking to temporarily heat a garage or workspace, it's good to have a couple of space heaters handy. Be sure to correctly power these space heaters by checking the amperage on the appliance. Check out the video below for more information on what can go wrong and why. For more tips on safely using space heaters, click here.
#2: Pay attention to your filters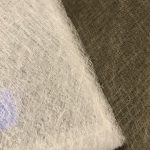 Keep extra furnace filters on hand. The general rule of thumb is to change your furnace filters every 90 days, but depending on variables like your air quality it may need to be switched more often. Prevent emergency maintenance on your furnace by keeping an eye on how dirty your filter is becoming. Want to know more about the importance of furnace filter maintenance? Check out this recent blog. If you have a whole-house humidifier, be sure to check the media pad as well.
#3: Where are your heat leaks?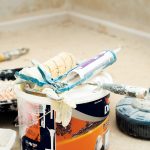 Consider your home draftiness. If you have storm windows, now's the time to lower them. Make sure the caulking and weather stripping around your windows and doors is still secure and not warping or pulling away. Be sure to remove any old caulk before applying a fresh bead. Whenever you feel a draft throughout the winter, grab that caulk gun and seal it up. These small leaks can make a big difference for your heat retention. More on the dos and don'ts of caulking here.
#4: Check your plumbing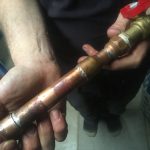 Insulate your home plumbing. If you have heating tape installed in the areas where pipes freeze, make sure they work. Pipe insulation is easy to put in and can prevent bursts or dripping condensation that lead to costly water damage in your home. Know where your water shut off valves are and keep Thermacell around to repair any damage to previous pipe insulation. Learn more about how to insulate your pipes here.
#5: How's your early warning system?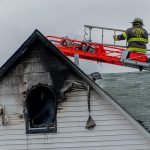 Test your smoke and carbon monoxide (CO) detectors. Household fires happen more often in the winter so it's a good time to make sure the batteries are working well. Furnaces, dryer vents, fireplaces and chimneys can be sources for CO and every moment counts when a leak occurs. More information on considerations for household smoke and CO alarms can be found here.
#6: Think of the little things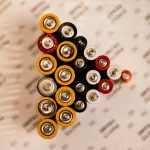 In case of power outages, keep extra batteries and flashlights around, as well as a few gallons of water for drinking, cooking and toilet flushing.
Be sure to check the kind of batteries that your thermostat requires. Inevitably the need to change the batteries will happen at midnight on a Saturday so it's good to have both the batteries and lights handy. If you have an older thermostat, consider switching to a digital, programmable thermostat that will save you on overall heating costs.
#7: Keep hot water going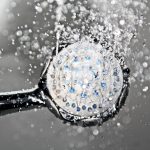 Flush your hot water heater tank and double-check its insulation. This is a process that needs to happen more often if you have hard water. Accumulated sediment creates a heat barrier that will make your water heater less efficient. Learn more about how and why to maintain your water heater here.
#8: Plan ahead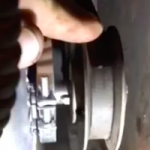 Often we miss what is not written. One of the most important things to do to prepare for winter is to do the required maintenance on your heating system. For oil heat, check the oil nozzle and filter as well as electrodes. For gas, make sure the pilot or electronic ignition is clean and the thermocouple is operational. For belt-driven motors, make sure the belt is running strong and true. Check with a local technician for regular tune-ups.
#9: Reach out for help at the first signs
When possible, think strategically about calling technicians when your heating system starts to act up. For the most part, you will pay extra to have someone come fix your system after hours or on weekends. You can't always control when things go wrong, but if you do happen to notice early signs you'll save some money by calling for help on a weekday morning.