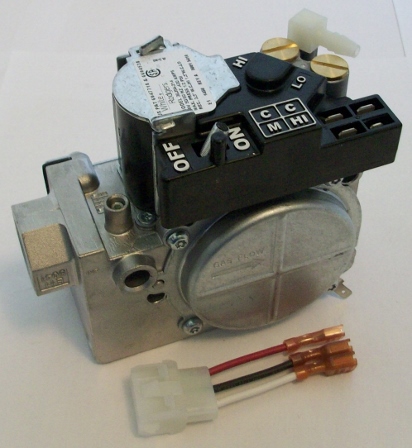 HVAC Valves - White Rodgers
This page lists gas valves from White Rodgers.
All the valves we stock or can ship immediately are listed on this page. If you wish to narrow your search, you can search for your part number using the box in the upper-right corner, or you can use the links on the left and below.

White Rodgers
-
Most of the White Rodgers gas valves have the format of 36XNNN-nnn, where X is a letter, NNN is a three digit number and nnn is also a three digit number. The 36X denotes the series of valve and the NNN-nnn denotes the specific gas valve in the series. You can find cross reference and other information on White Rodgers (Emerson)'s gas valve website.