Well Pumps - Submersible Pumps, Jet Pumps and Parts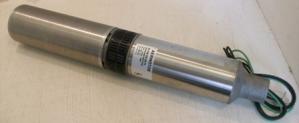 Here you will find jet pumps, submersible pumps and parts. We carry Berkely jet pumps and Franklin Electric submersibles as well as Sta-rite cistern pumps.
For more helpful information please visit our blog and our pump videos.
See wire sizing chart at the bottom of this page.

Wire chart: Maximum distance in feet per wire gauge by motor voltage and HP
Volts
HP
14
12
10
8
6
115

½

100

160

250

390

620

220

½

400

650

1020

1610

2510

¾

300

480

760

1200

1870

1

250

400

630

990

1540
definitions: hp - horsepower - PSI = pounds per square inch