HVAC-Gas (Nat/LP) Index
Gas Line, Regulators and More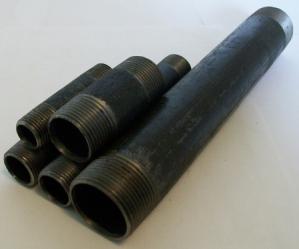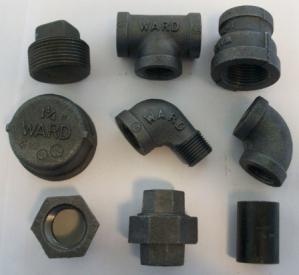 Black Iron Fittings
ells, tees, couplings, caps, plugs, bushings, unions, floor flanges and Gasoila thread joint compound
Tips and Notes:
Plastic must be buried or protected from sunlight, weather and physical damage.
Plastic gas line is used for outside underground service line to your house or building.
Use only metal fuel gas piping indoors.
sdr = standard dimensional ratio.
cts = copper tubing size.
Check with your local gas company for approval before buying any gas line materials.