Copper Pipe, Tubing and Fittings
All dimensions are id (inside diameter) unless marked od (outside diameter). Select the size of fitting you want, press the Add to Cart button and then change the quantity in the shopping cart.If you are ordering multiple cut lengths of pipe, change the quantity in the shopping cart to the total number of feet you want to purchase and in the special order instructions box, specify the exact lengths of each piece of pipe.All copper fittings are lead-free unless stated otherwise in the description.
---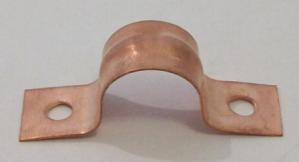 Definitions:
c = copper sweat (female socket) connection.
ftg = fitting or street (male, tubing size) connection.
mipt = male iron-pipe-size thread.
fipt = female iron-pipe-size thread.
id = inside diameter.
od = outside diameter.
x = by [type and/or dimension].
Published prices for copper tubing are applicable to our quantities on hand at the time of publication. Prices are subject to change.