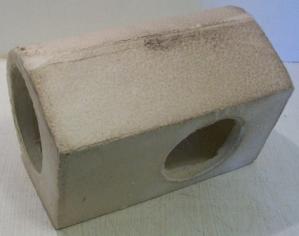 Miller/Nordyne CMF,MOC,MGC chamber kit, Lynn 1029
$50.41
50.41
Miller Nordyne CMF, MOC and MGC series combustion chamber kit, Miller 901818, includes instructions, Lynn 1029
SKU LN-143
More Details
Miller Nordyne CMF, MOC and MGC series combustion chamber kit, Miller 901818, includes instructions, Lynn 1029
---
This part replaces those listed below:
| manufacturer | part number(s) |
| --- | --- |
| Lynn | 1029 |
Reviews
Featured positive reviews:
thanks!
07/28/2014
The catalyst showed up on time and as described. Thsnks a bunch!! I am experimenting with this unit as a waste vegetable oil heat concentrator to improve combustion with good results after drilling more holes for flow. Take care! Paul
great gasket
11/27/2016
Gaskets are great oem replacements when doing cleanings, chamber is good replacement also.shipping was really quick, received items in 3 business day thanks!
Quality product
11/24/2019
This chamber is well made and will fit in the obsolete Miller MMG 82 COC furnace made by Leer Siegler.
Good quality
11/24/2019
This gasket is of good quality and fits perfectly in the obsolete Miller MMG 82 COG furnace.
Good product and service
09/21/2020
These arrived promptly and in good condition. They should work well. Good price.
Furnace
03/28/2018
my Miller Furnace is MMG and this kit fits
Write a review