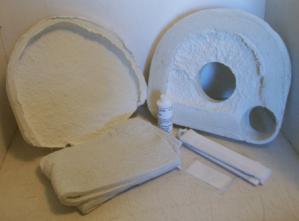 Slant/Fin Liberty chamber kit, Lynn 1087
$110.94
110.94
Slant/Fin Liberty combustion chamber kit for models L-20, L-20BK, L-20PT, L-30, L-30PT, L-40, L-40PT, L-50, L-50PT, L-60P, L-60PT, L-60PPT, L-60PZ, L-60PZT, L-60SKD, L-60SU, L-60WKD, L-60WU, L-70P, L-70PT, L-70PPT, L-70PZ, L-70PZT, L-70SKD, L-70SU, L-70WKD and L-70WU, includes everything you need and instructions, Lynn 1087
SKU LN-22B
More Details
Slant/Fin Liberty combustion chamber kit for models L-20, L-20BK, L-30, L-40, L-50, L-60P, L-60PT, L-60PPT, L-60PZ, L-60PZT, L-60SKD, L-60SU, L-60WKD, L-60WU, L-70P, L-70PT, L-70PPT, L-70PZ, L-70PZT, L-70SKD, L-70SU, L-70WKD and L-70WU, includes everything you need and instructions, Lynn 1087
---
This part replaces those listed below:
| manufacturer | part number(s) |
| --- | --- |
| Lynn | 1087 |
Reviews
Featured positive reviews:
Great Customer Service
12/21/2016
I needed a chamber kit to repair my oil burner. None of my local shops in New York had the item in stock. I found Keith Specialty Store on the net and called the store to make sure they had it in stock before I ordered. The young lady who answered the phone insured me that they had 3 in stock. I told her that I would place my order online and she told me the best shipping option to use based on my location. I wasn't expecting the item until Tuesday, but it was at my door Monday morning. Keith Specialty Store provides a variety of products, friendly service, reasonable prices and fast shipping.
Chamber Kit
03/16/2016
Item received quickly no problems with installation
Write a review