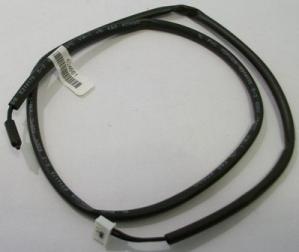 Nordyne Miller 624661R outdoor temperature sensor
$11.37
11.37
Nordyne Miller 624661R outdoor temperature sensor, IQ drive; replaces 624661
SKU NR-30L
More Details
Nordyne Miller 624661R outdoor temperature sensor, IQ drive; replaces 624661
---
This part replaces those listed below:
| manufacturer | part number(s) |
| --- | --- |
| Nordyne Miller | 624661 |
Reviews
Featured positive reviews:
Great service
01/24/2022
This is the second temp sensor that I have ordered from Keith. I ordered this one around noon on Friday and it arrived on Monday afternoon. Very quick delivery to South Florida. It's nice to be able to support small mom and pop businesses. There are so few left anymore. Thanks for the GREAT service.
Outdoor Temp Thermister Problem
06/16/2015
Maytag IQ Drive various symptoms, outdoor unit partially iced in 45 deg F winter. A/C shut down few times extreme outdoor temp 135 - 145 deg F. Had other weird symptoms I did not associate with Thermister. Studied manual left by A/C team. SHUT OFF AC POWER before removing cover over outdoor unit electronic compartment. Identified Thermister needed for outdoor temperature vs other thermisters for refrigerant plumbing, etc. The thermister is in bottom of compartment above air louvers. Cable goes through a Ferrite Donut and to top rear circuit card midway on right side. Totally remove two screws on right side of top outside circuit card but only loosen two screws on left side of same card. You can use fingers to remove small electrical plug on end of cable. Plug in replacement thermister connector and thread thermister through Ferrite Donut twice, position thermister directly over louvers. I was surprised Keith Specialty had item in stock and in my hands so quick. My AC runs perfect no
fast ontime delivery
06/08/2021
discovered Keith Specialty online while looking for a local supplier of an outdoor temp sensor for our Matag (Nordyne) AC unit. placed the order and the part arrived as scheduled. took about 5 minutes to install and AC was backup and running just in time for 90+ temperatures.
Great part & service
07/04/2020
My A/C went down (Not fun in South Florida in July) due to excessive ambient temp. Thermostat was reading 130-145*F. Ordered a new OD Thermistor shipped 2day Air. Part arrived on time, a 10 minute install and I was back in business. Great company to due business with.
Outside air temp went crazy
11/21/2018
My outside air temp went crazy. It would show 247° Fahrenheit outside. Bought this, had it shipped, put it in in 5 minutes and everything worked perfectly.
Quick ship
06/16/2015
The parts arrived quickly and were packaged safely. Price was great shipping was high. Cost more to ship a 2 oz part, than the part cost.
Write a review