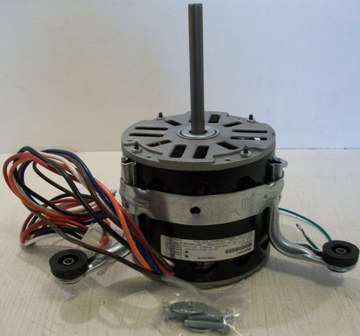 Nordyne Miller 902128 blower motor
Nordyne Miller 902128 blower motor, 1/2HP, 120V, 4 speed; replaces 621324, 621895, 621999, 622014 and 903808
NR-9A8
Nordyne Miller 902128 blower motor, 1/2HP, 120V, 4 speed; replaces 621324, 621895, 621999, 622014 and 903808
Write a review
|
Read all reviews
Featured positive reviews:
Great part
03/02/2015
10 degrees outside and the furnace starts to whine and moan. Keith's had the best price and got the part to me fast. Motor was a perfect replacement right down to the plug on the wiring harness for a quick and relatively easy job. Thanks
Great!
11/25/2019
This motor was cheaper to bring into Canada from the USA, than to buy it locally. It arrived in less than a week, and works like a charm! This is my second time buying from here, and both times have been fantastic.
Blower motor
03/03/2015
Was very good experience! Part arrived on time, works great, and was a good price! Ordering was easy and efficient!