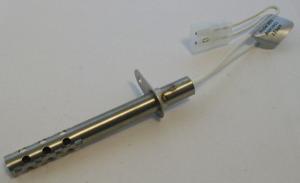 Ducane 80M29 ignitor
$78.65
78.65
Ducane 80M29 ignitor for some AF80MPA, CMPA, CMPE, DPBB and MPGA model gas furnaces; replaces 20285001, R20285001 and 80M2901. 120V
SKU 72-180
More Details
Ducane 80M29 ignitor for some AF80MPA, CMPA, CMPE, DPBB and MPGA model gas furnaces; replaces 20285001, R20285001 and 80M2901. 120V
---
This part replaces those listed below:
manufacturer
part number(s)
Ducane
80M29
80M2901
Reviews
Featured positive reviews:
DUCANE80 PARTS
12/05/2016
ALL PARTS ARRIVED SEALED IN FACTORY PKS. PLAINLY MARKED MATCHED ORIGNAL EQUIPMENT. ORDERING FROM CALIFONIA SUPPLIERS STOCK FITS ALL REPLACEMENT. A CUT WIRE VERSES A CONNECTOR CAN MAKE ALL THE DIFFERENCE IN LIFE OF REPLACEMENTS. THE KEITH WAY OF DOING BUSINESS IS NOT THE CHEEPS.HOW EVER PEACE OF MIND GOES WITH THE REPAIRS.WAY TO GO ROBERT PARKER OAKLAND CA.
Model 601 Igniter
01/14/2019
This hot surface igniter was a drop in replacement for my Ducane furnace. The product description does not say it, but it is a 120v igniter. Timely shipping. Compared to what your local furnace guy will charge you, this is a real bargain price.
Super fast delivery. Genuine part
03/24/2019
Write a review