Water Tight Connectors: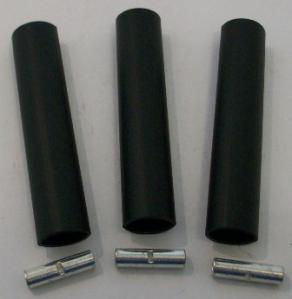 These connectors can be used to connect the wire on your submersible pump to the pump wire in the well, to connect wires underground or any other place where you need a water tight connection.
The wires are connected with a sta-kon crimp connector for 10 or 12 gauge wire. It is then crimped with a crimping tool. Larger underground wire can be spliced and covered with the larger heat shrink tubes.