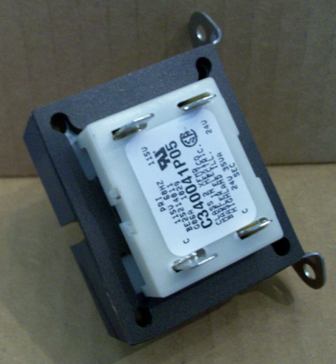 Trane TRR 01729 transformer, 80+
Trane TRR 01729 transformer, 35VA, primary: 115V, secondary: secondary: 24V; replaces C340041P01, C340041P04, C340041P05, TRR 00783, TTR 00784, TRR 01755 and TRR 01816
68-91M
Trane TRR 01729 transformer, 35VA, primary: 115V, secondary: secondary: 24V; replaces C340041P01, C340041P04, C340041P05, TRR 00783, TTR 00784, TRR 01755 and TRR 01816
This is an official Trane replacement part.
Write a review
|
Read all reviews
Featured positive reviews:
bacon
03/24/2015
Product perfect fit and great match, however blew this transformer too before figuring out the problem being a wire was connected to new thermostat that shouldn't have been. It shouldn't have even been connected on the furnance when installed!!
Fixed noise
11/09/2014
Used to replaced noisy/buzzing transformer. Old was loose at the blade connector attached to the body. I quessed causing vibration as cycling voltage is present all the time. Fixed the noise problem. Iam not electrician but easy install.
Snow Storm
02/16/2015
Xformer worked great, we were without heat for three nights without it! Burned a lot of wood!
Ordered on Sunday PM and received on Wed. late, normally 2nd day air would have been Tuesday!
But understand your storm conditions.
Jim
Trane Transformer TRR 01729
02/20/2021
Performed as advertised in form, fit and function. My furnace is now operational again.
Would buy from these folks again.
Transformer
01/19/2021
I got the transformer quickly and it works perfectly! THANKS! I would buy from Keith's again.
Great people to deal with
01/14/2018
Direct replacement part. Took all of 5 min to replace and furnace was up and running.
Expectations Met
12/11/2018
The product shipped quickly, had it within a couple days of ordering and it worked.