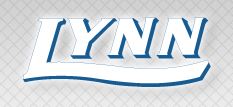 HVAC Chamber Kits - Others
Replacement combustion chamber kits for Airco, Bard, Columbia, Carrier, Crane, Crown, Electric Furnace-Man, H.B. Smith, Hydrotherm, Lennox, Memco, Olsen, Peerless, Pennco, Repco, Sears, Thermoflow, Ultimate Engineering, Utica, Valliant and Williamson.
If you do not see your furnace or boiler model, scroll down to the Lynn Manufacturing Quickie and Time Saver chambers. There are different sizes for almost any application.